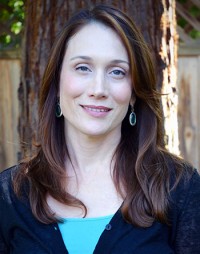 Everyone feels stuck at some point in their life. It's part of the human condition. We all, from time to time, come up against barriers. Often before people enter therapy, they've tried many things to make changes in their lives in order to feel better. Nothing has worked–at least for long. In a supportive and empathic therapeutic relationship, clients discover, and often rediscover, their own strengths to heal and thrive.

I am a marriage and family therapist in private practice in Walnut Creek and Lafayette, providing psychotherapy for individuals and couples. I work collaboratively with my clients, and seek to create a compassionate and non-judgmental environment where there is the safety needed to explore and work through the pain that fuels self-defeating patterns and beliefs.
We all have the ability to not only survive and overcome hardships, but to heal, flourish, and create the relationships and life we desire. Psychotherapy allows us to access the boundless resilience each of us possesses and create the change that we seek.
Beginning therapy takes courage, and finding a therapist who is right for you is a crucial first step towards healing. My website contains a brief overview of my background, approach to therapy, and my specialties, which I hope you find helpful. Please call me today with any questions you have or to schedule a phone consultation.
Call me with any questions you have about beginning therapy.
925-876-4638
Emily Margalit, MFT – Professional Counseling, Therapy, and Psychotherapy provided by a Licensed Counselor, Therapist, and Psychotherapist in Walnut Creek, CA, California