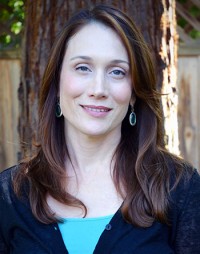 In my private practice, my work is with individuals and couples on a wide range of concerns, including trauma, mood disorders, anxiety, life transitions, acculturation, relationship issues and parenting. A significant area of my interest focuses on the emotional, psychological and physical struggles associated with women's reproductive health issues, including infertility, perinatal mood and anxiety disorders and perinatal loss.
As a psychotherapist in the Bay Area for the past 11 years, I have worked with highly diversified populations in a variety of clinical settings, including several agencies for survivors of domestic violence, sexual abuse and assault, and in shelters for women and children.
The practice of effective psychotherapy requires therapists to constantly be increasing their knowledge and honing their skills. I take part in on-going peer and professionally led consultation groups, doing post-graduate training, continuing education, attending conferences, and pursuing my own self-work.
License
Marriage and Family Therapist
California Board of Behavioral Sciences, license #53212
Education
Mills College, B.A., American Studies and a Minor in Child Development
Tel Aviv University, Graduate Coursework, Public Policy and Sociology of Education
Santa Clara University, M.A., Counseling Psychology
Professional Membership
California Association of Marriage and Family Therapists, CAMFT
East Bay Chapter California Association of Marriage and Family Therapists, EB-CAMFT
RESOLVE: The National Infertility Association
American Society of Reproductive Medicine, ASRM
Postpartum Support International, PSI
Mt. Diablo Perinatal Psychotherapy Associates- Founding member
The International Centre for Excellence in Emotionally Focused Therapy (ICEEFT)
Postgraduate Training
El Camino Hospital, program approved by the Center for Mindfulness at U Mass. Medical School, Practicum in Mindfulness-Based Stress Reduction, Certificate of Completion
CORA, Community Overcoming Relationship Abuse, 40 hour Domestic Violence Training, Certificate of Completion
Postpartum Support International, Certificate Training in: Perinatal Mood and Anxiety Disorders: Components of Care
Apfelbaum – Wile Seminars, Collaborative Couple Therapy Intensive, Certificate of Completion
Emotionally Focused Therapy, 4 Day Externship
Languages
English and Hebrew
Call me with any questions you have about beginning therapy.
925-876-4638
Emily Margalit, MFT – Licensed Marriage and Family Therapist, and Hebrew-Speaking Therapist in Walnut Creek, Lafayette, Danville, CA, California